October 2013 Conference
lds.org
Our next General Conference is only a few months away!
I love the words of our prophets and apostles.
As the months pass away from our last conference, I find myself forgetting what
I felt and what I heard.
It is so good to go back and read their talks and
hear them bear testimony.
I am grateful to have living prophets and apostles on the earth today!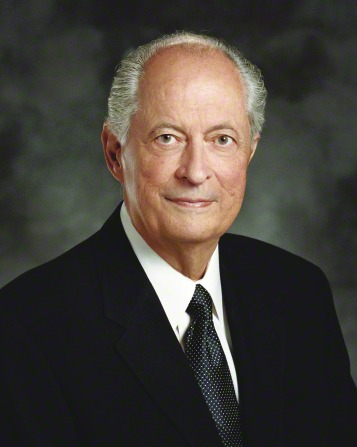 Elder Robert D. Hales
"I bear my special witness that the Lord Jesus Christ lives and stands at the head of this Church. This is

His

general conference. I promise you in His name that if you pray with a sincere desire to hear your Heavenly Father's voice in the messages of this conference, you will discover that He has spoken to you to help you, to strengthen you, and to lead you home into His presence."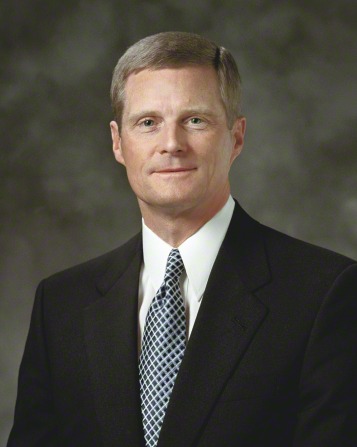 Elder David A. Bednar
"I testify spiritual and temporal blessings come into our lives as we live the law of tithing. I bear witness that such blessings often are significant but subtle. I also declare that the simplicity of the Lord's way that is so evident in the temporal affairs of His Church provides patterns that can guide us as individuals and as families. I pray each of us may learn and benefit from these important lessons, in the sacred name of the Lord Jesus Christ, amen."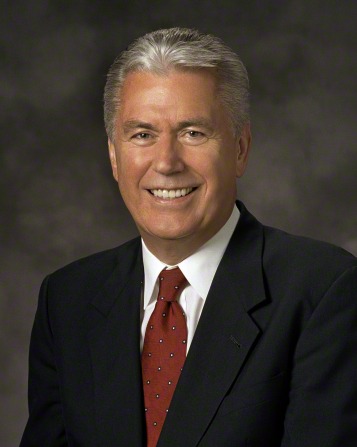 President Uchtdorf
"I plead with all who hear or read these words: Come, join with us. Come heed the call of the gentle Christ. Take up your cross and follow Him.
Come, join with us! For here you will find what is precious beyond price.
I testify that here you will find the words of eternal life, the promise of blessed redemption, and the pathway to peace and happiness.
I earnestly pray that your own search for truth will impress upon your heart the desire to come and join with us. In the sacred name of Jesus Christ, amen."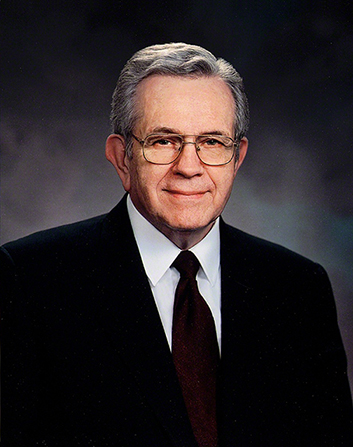 President Boyd K. Packer
"

I bear certain witness of the scriptures as a key to our spiritual protection. I also bear witness of the healing power of the Atonement of Jesus Christ, "that through him all might be saved"who will be saved. The Lord's Church has been established on the earth once again. Of the truthfulness of the gospel I bear witness. Of Him I am a witness. In the name of Jesus Christ, amen."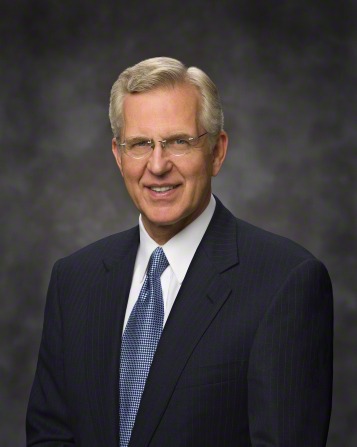 Elder D. Todd Christofferson
"Sisters, of all your associations, it is your relationship with God, your Heavenly Father, who is the source of your moral power, that you must always put first in your life. Remember that Jesus's power came through His single-minded devotion to the will of the Father. He never varied from that which pleased His Father. Strive to be that kind of disciple of the Father and the Son, and your influence will never fade."
Elder Jeffrey R. Holland
"I testify of the holy
Resurrection
, that unspeakable cornerstone gift in the Atonement of the Lord Jesus Christ! With the Apostle Paul, I testify that that which was sown in corruption will one day be raised in incorruption and that which was sown in weakness will ultimately be raised in power. I bear witness of that day when loved ones whom we knew to have disabilities in mortality will stand before us glorified and grand, breathtakingly perfect in body and mind. What a thrilling moment that will be! I do not know whether we will be happier for ourselves that we have witnessed such a miracle or happier for them that they are fully perfect and finally "free at last." Until that hour when Christ's consummate gift is evident to us all, may we live by faith, hold fast to hope, and show "compassion one of another," I pray, in the name of Jesus Christ, amen"
"From my own experience I can testify to you that the Lord will hear your prayers and you will have many opportunities now and for years to come to introduce the gospel of Jesus Christ to Heavenly Father's precious children. President Monson, we have listened. We will all seek to find the one. I pray that all of us may experience the great joy that comes from missionary service, in the sacred name of the Lord Jesus Christ, amen."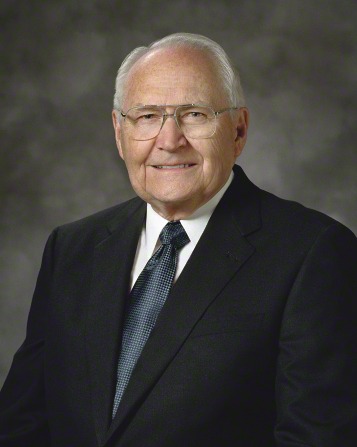 Elder L. Tom Perry
"You young men—I encourage you to use your bright minds to study and learn the Articles of Faith and the doctrines they teach. They are among the most important and certainly the most concise statements of doctrine in the Church. If you will use them as a guide to direct your studies of the gospel of Jesus Christ, you will find yourself prepared to declare your witness of the restored truth to the world. You will be able to declare in simple, straightforward, and profound ways the core beliefs you hold dear as a member of The Church of Jesus Christ of Latter-day Saints.
I add my testimony to the truthfulness of the thirteen Articles of Faith in the name of our Lord and Savior, even Jesus Christ, amen."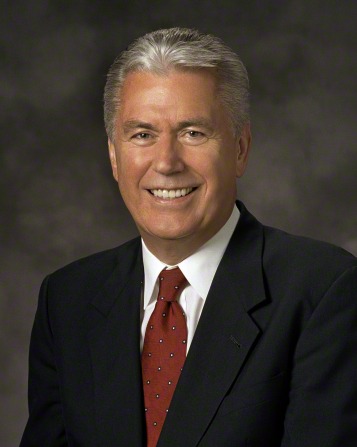 President Dieter F. Uchtdorf
"We acknowledge that your path will at times be difficult. But I give you this promise in the name of the Lord: rise up and follow in the footsteps of our Redeemer and Savior, and one day you will look back and be filled with eternal
gratitude
that you chose to trust the Atonement and its power to lift you up and give you strength.
My dear friends and brethren, no matter how many times you have slipped or fallen, rise up! Your destiny is a glorious one! Stand tall and walk in the light of the restored gospel of Jesus Christ! You are stronger than you realize. You are more capable than you can imagine. You can do it now! Of this I testify in the sacred name of our Master and Redeemer, Jesus Christ, amen."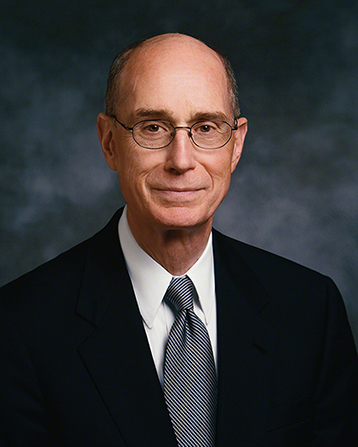 President Henry B. Eyring
"Wherefore, my beloved brethren, pray unto the Father with all the energy of heart, that ye may be filled with this love, which he hath bestowed upon all who are true followers of his Son,
Jesus Christ
; that ye may become the sons of God; that when he shall appear we shall be like him, for we shall see him as he is; that we may have this hope; that we may be purified even as he is pure."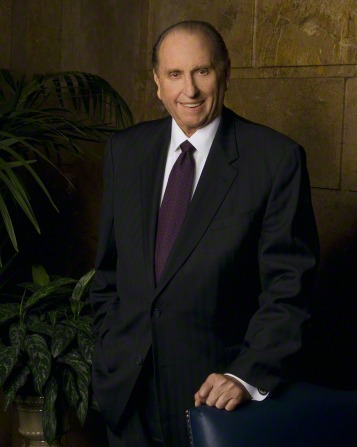 President Thomas S. Monson
"I speak of the Master Teacher, even
Jesus Christ
, the Son of God, the Savior and Redeemer of all mankind. The biblical account says of Him, He "went about doing good."With Him as our unfailing guide and exemplar, we shall qualify for His divine help in our home teaching. Lives will be blessed. Hearts will be comforted. Souls will be saved. We will become true shepherds. That this may be so, I pray in the name of that great Shepherd, Jesus Christ, amen."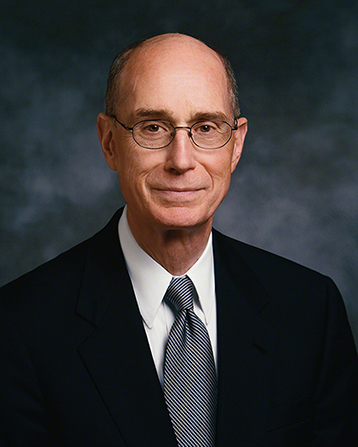 President Henry B. Eyring
"There is joy guaranteed for the faithful. From before the world was, a loving Father in Heaven and His Beloved Son loved and worked with those who They knew would wander. God will love them forever.
You have the advantage of knowing that they learned the plan of salvation from the teachings they received in the spirit world. They and you were faithful enough to be allowed to come into the world when many others were not.
With the help of the Holy Ghost, all truths will be brought to our remembrance. We cannot force that on others, but we can let them see it in our lives. We can always take courage from the assurance that we all once felt the joy of being together as a member of the beloved family of our Heavenly Father. With God's help we can all feel that hope and that joy again. I pray that may be so for all of us in the name of the Lord
Jesus Christ
, amen."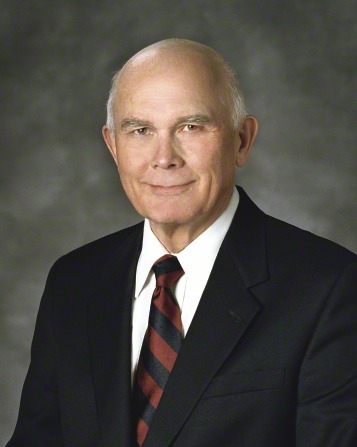 Elder Dallin H. Oaks
"I pray that we will not let the temporary challenges of mortality cause us to forget the great commandments and priorities we have been given by our Creator and our Savior. We must not set our hearts so much on the things of the world and aspire to the honors of men (see
D&C 121:35
) that we stop trying to achieve our eternal destiny. We who know God's plan for His children—we who have made covenants to participate in it—have a clear responsibility. We must never deviate from our paramount desire, which is to achieve eternal life. We must never dilute our first priority—to have no other gods and to serve no other priorities ahead of
God the Father
and His Son, our Savior,
Jesus Christ
.
May God help us to understand this priority and to be understood by others as we seek to pursue it in a wise and loving way, I pray in the name of Jesus Christ, amen."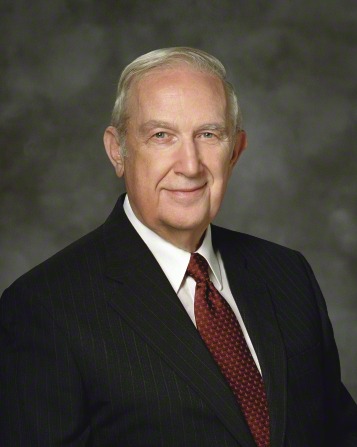 "Because your Father in Heaven loves you profoundly, the Atonement of Jesus Christ makes that strength possible. Isn't it wonderful? Many of you have felt the burden of poor choices, and each of you can feel the elevating power of the Lord's
forgiveness
, mercy, and strength. I have felt it, and I testify that it is available to each one of you, in the name of Jesus Christ, amen."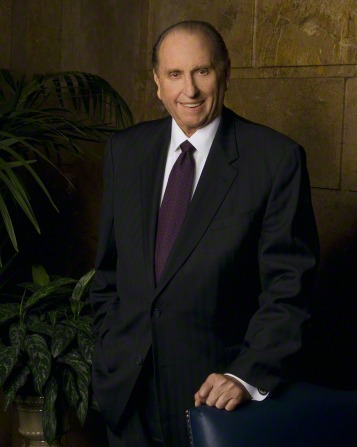 President Thomas S. Monson
"May we ever strive to be close to our Heavenly Father. To do so, we must pray to Him and listen to Him every day. We truly need Him every hour, whether they be hours of sunshine or of rain. May His promise ever be our watchword: "I will not fail thee, nor forsake thee."
With all the strength of my soul, I testify that God lives and loves us, that His Only Begotten Son lived and died for us, and that the gospel of Jesus Christ is that penetrating light which shines through the darkness of our lives. May it ever be so, I pray in the sacred name of Jesus Christ, amen."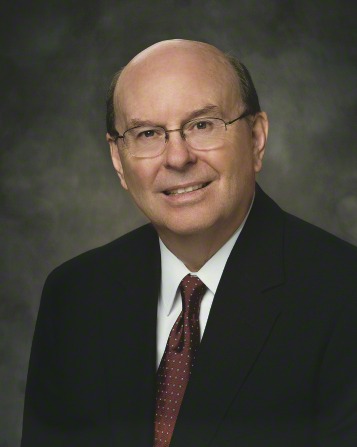 Elder Quentin L. Cook
"We must always remember that we do not save ourselves. We are liberated by the love, grace, and atoning sacrifice of the Savior. When Lehi's family fled, they were led by the Lord's light. If we are true to His light, follow His commandments, and rely on His merits, we will avoid spiritual, physical, and intellectual bondage as well as the lamentation of wandering in our own wilderness, for He is mighty to save.
Let us avoid the despair and sorrow of those who fall into captivity and can no longer bear to sing the songs of Zion. In the name of Jesus Christ, amen."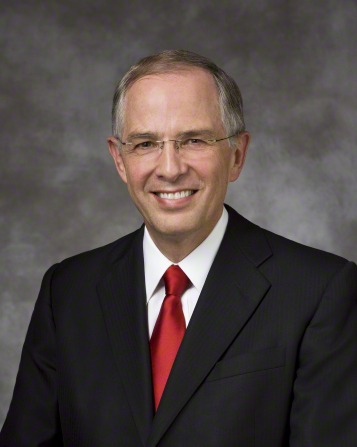 Elder Neil L. Anderson
"The power of God's holy priesthood is found in The Church of Jesus Christ of Latter-day Saints. I testify that as you worthily participate in the ordinances of the priesthood, the Lord will give you greater strength, peace, and eternal perspective. Whatever your situation, your home will be "blessed by the strength of priesthood power" and those close to you will more fully desire these blessings for themselves.
As men and women, sisters and brothers, sons and daughters of God, we move forward together. This is our opportunity, our responsibility, and our blessing. This is our destiny—to prepare the kingdom of God for the return of the Savior. In the name of Jesus Christ, amen."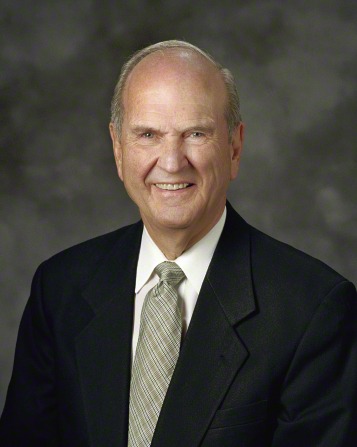 Elder Russell M. Nelson
'My dear brothers and sisters, each day is a day of decision, and our decisions determine our destiny. One day each of us will stand before the Lord in judgment. We will each have a personal interview with Jesus Christ. We will account for decisions that we made about our bodies, our spiritual attributes, and how we honored God's pattern for marriage and family. That we may choose wisely each day's decisions for eternity is my earnest prayer in the sacred name of Jesus Christ, amen."